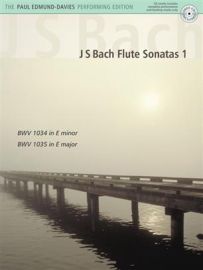 J.S. Bach Flute Sonatas - Book 1
BWV 1034 in E Minor BWV 1035 in E Major

The sonatas in this performing edition, with a keyboard realisation by John Alley, represent some of the finest music ever written for flute and have long claimed their place in the core repertoire of the instrument. This book comes with a FREE CD which includes complete performance and backing tracks.